Equipment Management 101
Expert Advice on All Things Equipment Management
Set up for Equipment Room Success
One of your first to-dos when it comes to successful equipment management is setting up a clean and organized equipment room.
Keeping track of different types of equipment that several team members are using can be quite a hassle. Gear is brought back to the wrong place or to the wrong shelf and there might be a vital piece of equipment missing, only to be noticed when out on a shoot.
Yes, we know… It's easier said than done! And that's why we've dedicated this section to useful tips & tricks on how to run a well-functioning equipment room set-up.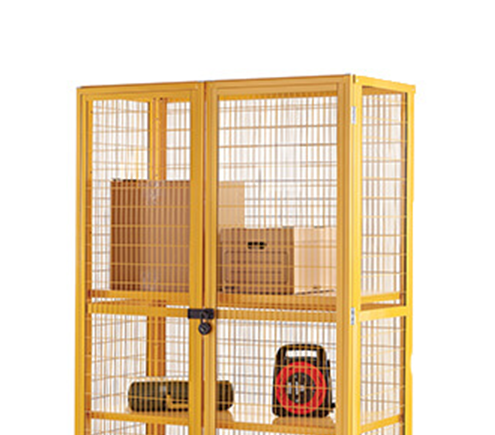 Cage it up
You know what they say: it's better to be safe than sorry. And when you have equipment laying around that is pretty expensive, you might want to consider caging some of them up. Especially when you have lots of people walking in and out of the building.
Handy Hack
Leave a small whiteboard or paper outside of the cage to allow your team to mark clearly when one of those items is in use and when they plan on bringing it back.
So, it's good to decide whether or not you want an open equipment room, and if so, if certain gear might receive some special treatment and get a secure place within that room.
And if only few people of your team need access to a few expensive kits, you can keep them in an equipment cage to make sure it doesn't get used by someone else by mistake.
Sorting your inventory
Before you start marking shelves and racks, make sure you know how you want your equipment room to be structured.
1
Grouping
Group items by category so you know exactly where to find that other lens or charger when you're preparing equipment pick-ups.
2
Accessible areas
Place equipment that is used regularly in easily accessible areas, and find some room in the back for gear that is expired or is collecting dust. Later on, when you find some time, you can sort through those items in the back and find a new purpose for them.
3
Assembly area
Equipment rooms often come in smaller sizes, so there's not always enough room for a table. Keep an area in the equipment room for packing or assembling gear.It will help you to stay organized. Plus, you want to avoid leaving equipment on the floor because of the lack of shelf space.
4
Create kits
Have equipment that's always traveling together? Start gathering them and create Kits. To learn more about Kits and tips & tricks on how to keep them complete and in perfect conditions, read our section about The Importance of Good Kit Management.
Marking shelf positions
Even when you're working with only a few shelves or racks, it's good to mark them just in case a team member comes in and needs to quickly find his favorite gear.
That's why we suggest using clear indicators with both the name and arrows to where items can be found in the rack.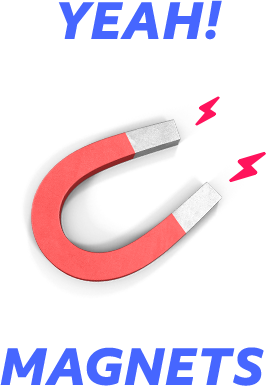 Quick tip
Is your inventory often updated or changed? Use magnetic labels on metallic racks. This will allow you to easily move the labels around to make room for extra items, and create a more flexible equipment room set-up.
Create a shelf position overview
Having labels with the category name and an arrow here and there is already a great step towards a more organized equipment room. But what if you have a lot of gear and a lot of racks and a lot of different equipment rooms? Then we have something that might save the day!
Meet the shelf position overview!
Give your items' and kits' exact equipment room position by marking them accordingly:
Use

RO1

,

RO2

,… to mark the equipment room (or to mark the rack if you have your gear in one facility)

Use

SHO1

,

SHO2

,… to mark the shelf position
Hang this shelf position overview near the entrance of the equipment room or someplace where it's clearly visible for the whole team. This way, you can quickly see the position of the items you need before even entering the room.
This can be a huge time-saver. Also for when equipment is brought back in. The team can double-check the correct position of the gear instead of randomly placing it on a free shelf.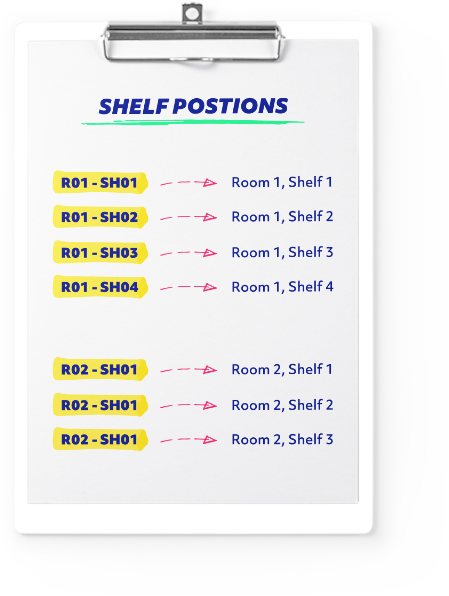 Read more on
how to super boost your productivity as an equipment manager.

Handy Hack
Use the same colors to mark the labels or key tags of each team's equipment. If an item or kit is left somewhere outside of the equipment room, it will be easy to spot which team it belongs to.
The magic of tape
Besides using tape for marking shelves that are used for a specific purpose, you can also use tape to mark the floor.
When you share a storage area with other departments or other teams, it might be a good idea to tape the floor. Assign a color to each department and use the tape to create a clearly defined area for each department. This will help people find their favorite equipment in no-time!
Create charging stations
We've all been there: setting up gear and noticing a low battery warning at the very last minute. And when you're doing an outdoor shoot, there won't be an easy option to quickly charge batteries. So how do you encourage and remind your team to charge the batteries after use?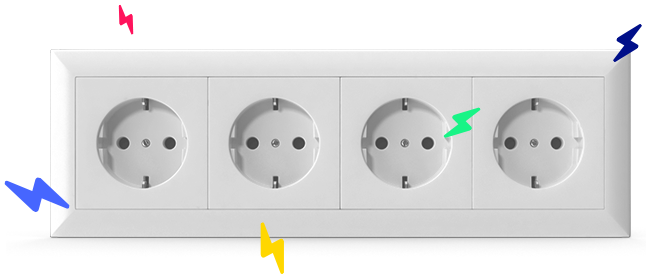 Why not build a pegboard with battery charging stations in the equipment room?
Everyone will have easy access and it will most likely become part of their routine. This also means the next person in line has one less thing to worry about and will probably want to do the same favor for the next team member as well! It's a clear win-win.
Try CHEQROOM free for 15 days. No strings attached.
Never lose track of equipment again.