A full overview of your equipment, anytime, anywhere.
Know what's available and what's not
Complete overview without errors
Give your team a complete overview of your inventory. Collaborate easily & avoid a flurry of back-and-forth communication.
Sync with your Calendar
Sync CHEQROOM with your Google, Apple & Outlook calendar, to get all your calendars on the same page.
No more double bookings
Get a clear inventory schedule: working together is easier without double bookings, dropped bookings or lost gear.
24/7 Equipment reservation software
Omnichannel experience
Access your inventory on mobile, tablet or desktop.
Access your inventory wherever you want
Book equipment anytime. No more scribbled notes, hasty emails, or miscommunications.
Make reservations on the go
Book new reservations or make quick changes with just a few taps on the mobile app.
Track your equipment
Define rights & permissions
Let users book equipment for themselves or let them ask for permission to use that expensive item.
Encourage better teamwork
Keep everyone in the loop at all times with automated email, push, Slack and SMS notifications.
Every item in its right place
Keep your equipment rooms organized with a concise inventory schedule. Identify assets in seconds by scanning the item's barcode with your phone.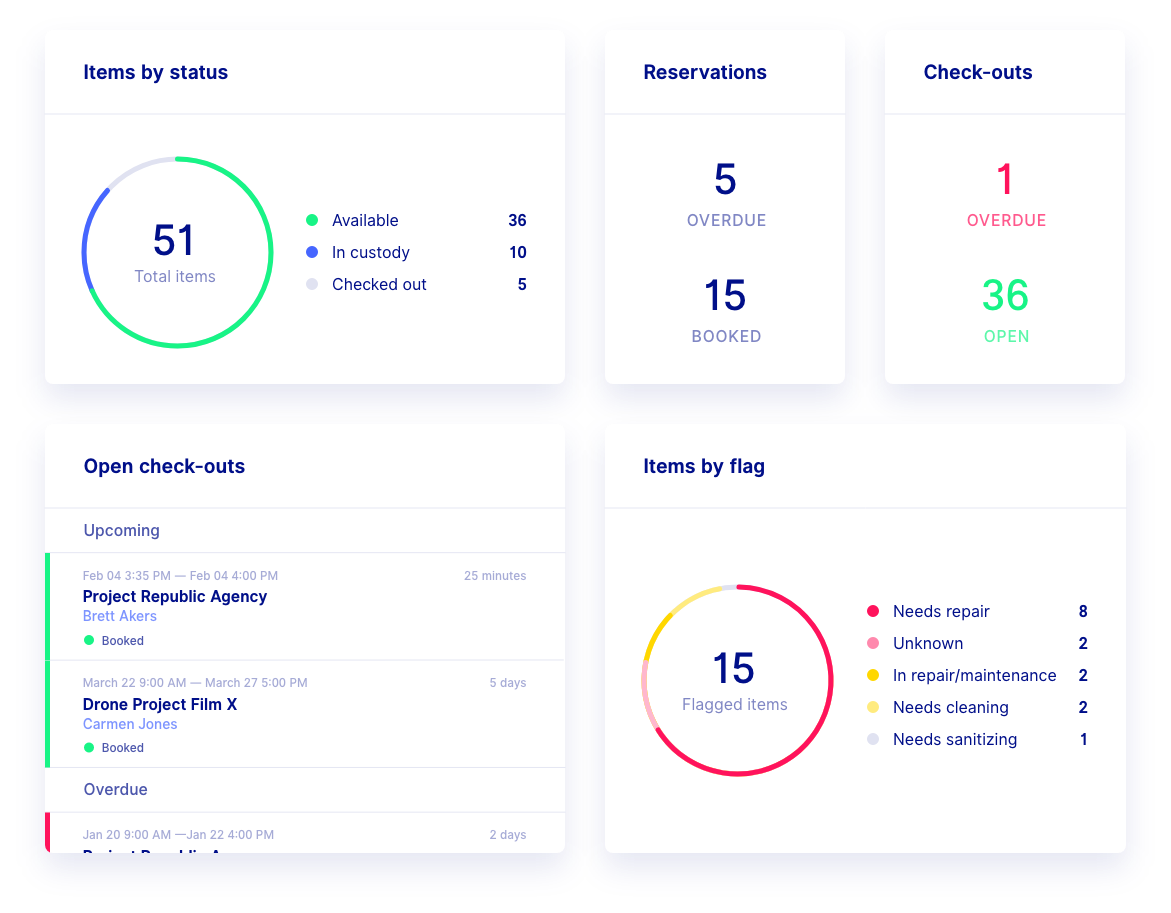 Manage your equipment like you always wanted
Try CHEQROOM free for 15 days. No strings attached.