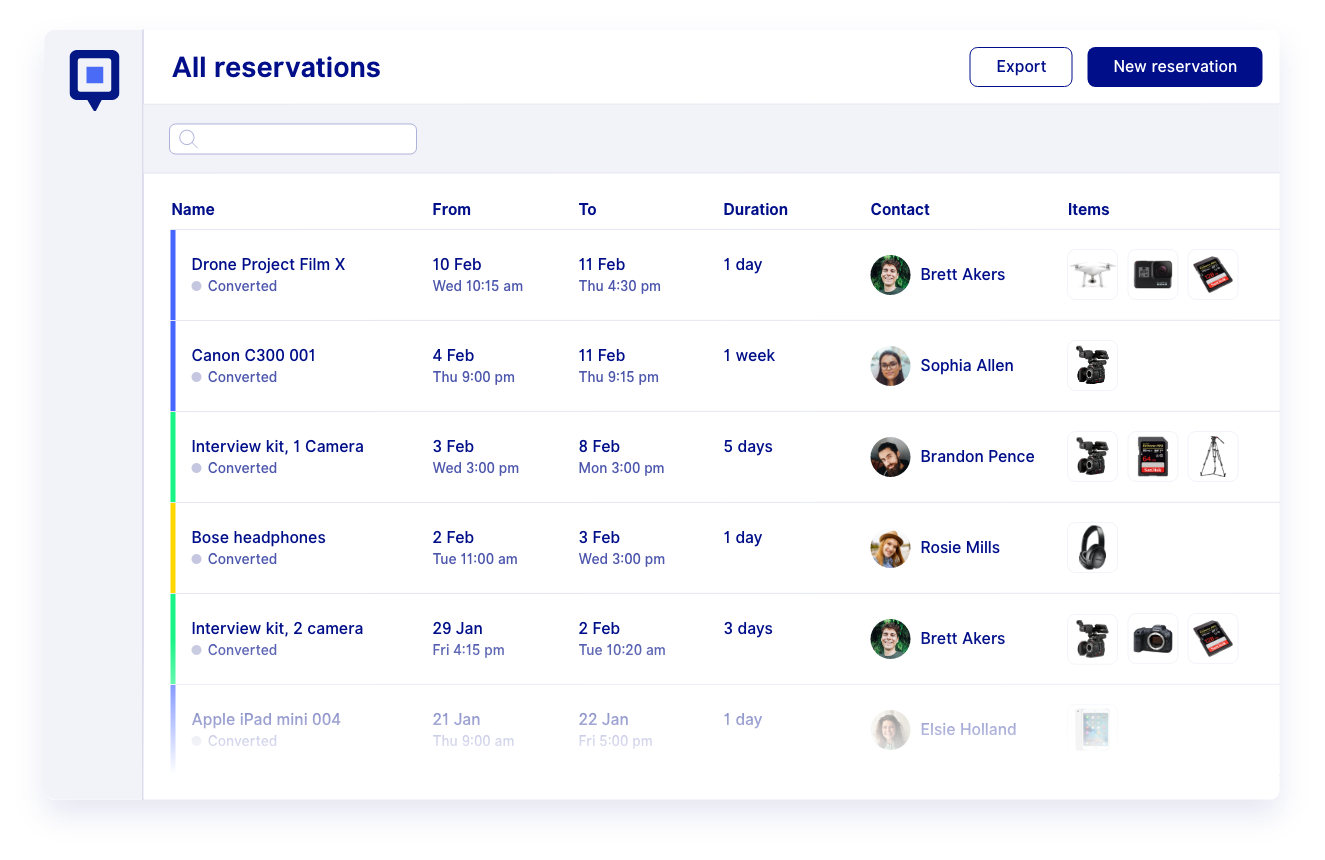 Hold people accountable for the assets they're using.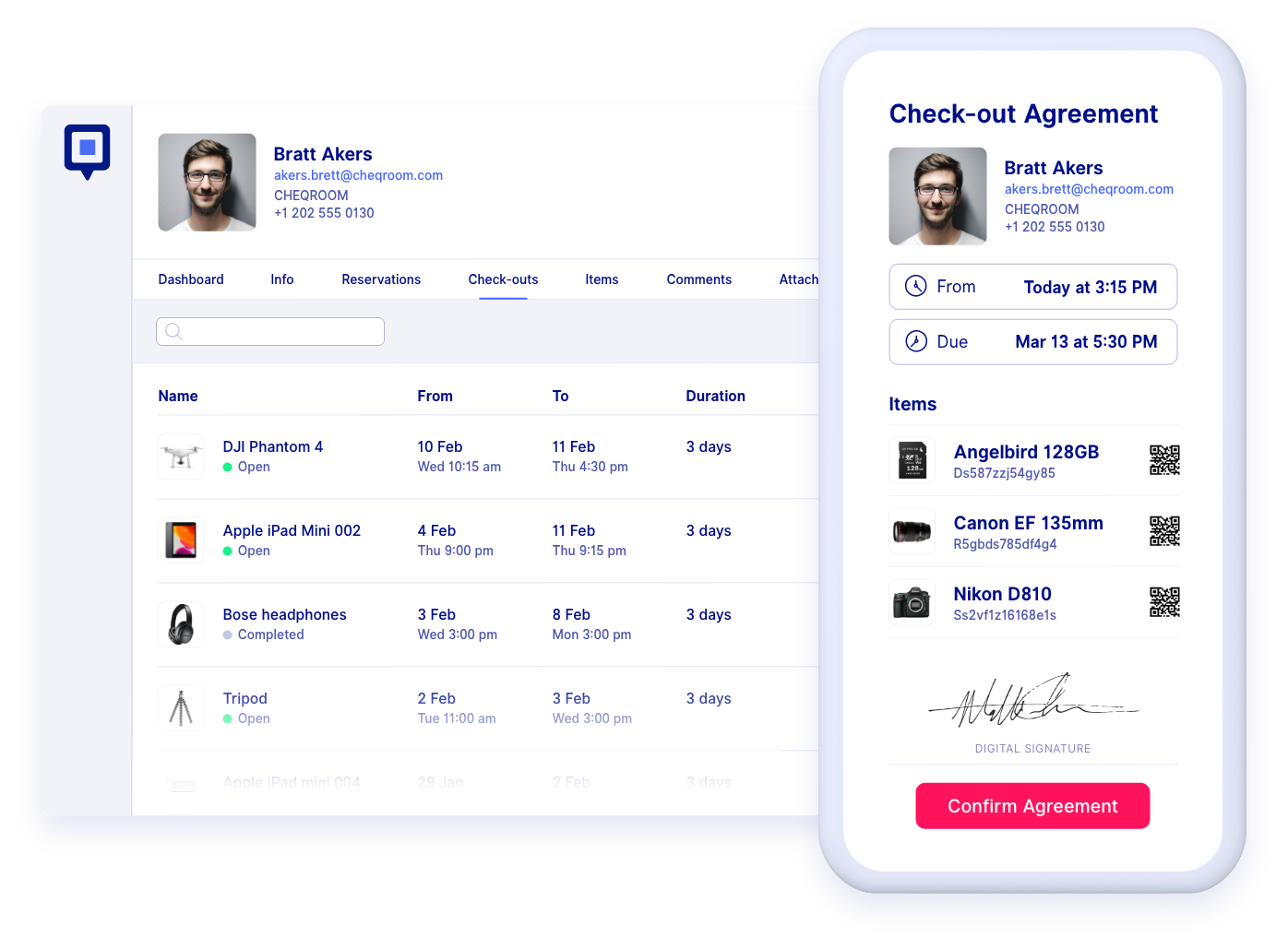 Accountability creates responsibility
Assign equipment to a specific user or project
Create a sign-out agreement and have users sign it electronically
Track the history of the assets on a timeline.
The right notification at the right time
Notifications are crucial if you want to manage equipment well. No one likes to chase down people. That's why we offer different notifications with varying levels of priority: email, SMS, and push notifications.
Email
Automated emails remind people of what they have booked or when their booking is due. Equipment administrators use them to stay in control of their inventory when equipment gets flagged as broken.
SMS/text message
Since most people keep their phone close, text messages are a great way to notify people who are too late for pickup or dropoff. They certainly create a sense of urgency.
Push Notifications
We're living in a mobile-first world. Users who are executing the project don't always have a computer nearby. Send automated messages to their phone via the mobile app, so they'll never miss out on the latest information.
Slack
Public shaming might not be the best strategy. But increasing visibility definitely is.
Connect CHEQROOM to your company's Slack account to keep everyone in the loop.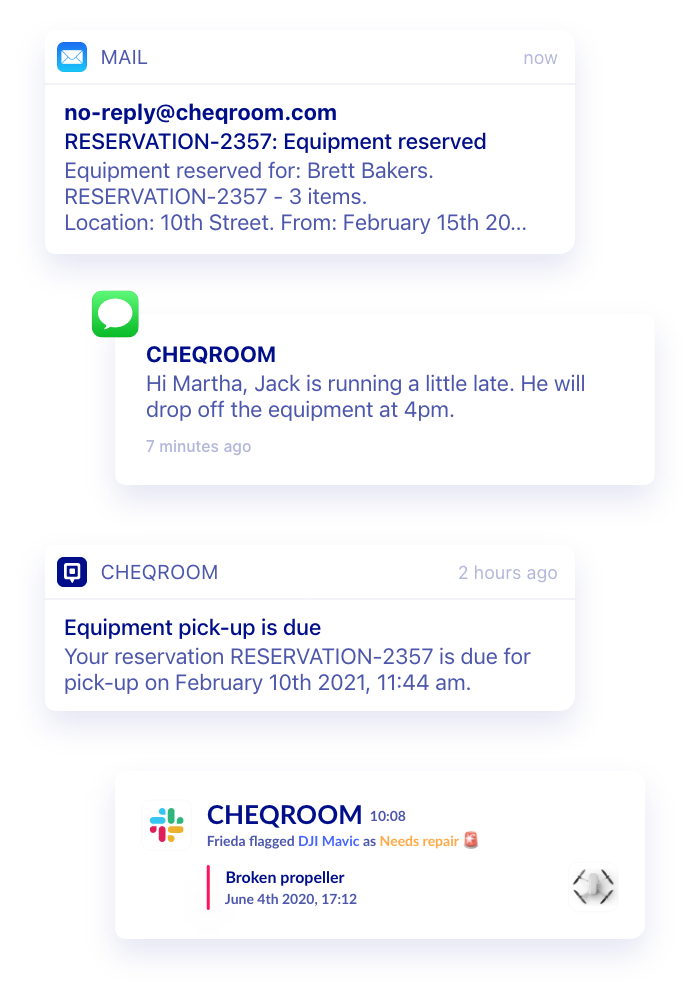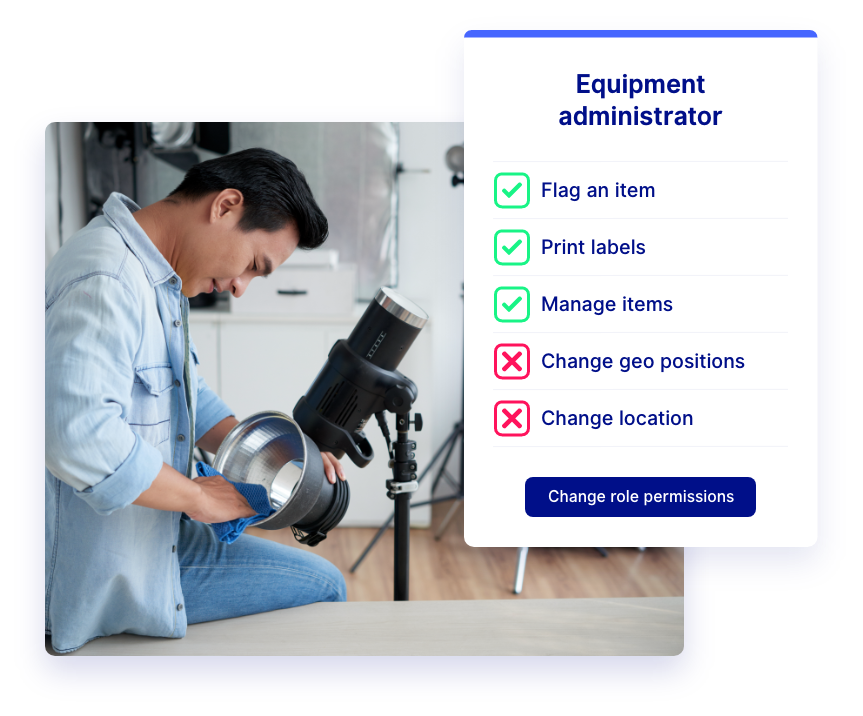 User roles adapted to your needs
Customize user roles to your workflow
Restrict users based on locations, equipment, and more.
Choose between working with a service desk manager or self-service workflow.
Grant system access to users, using SSO for maximum security. 
Finally make people accountable for the assets they are using
Try CHEQROOM free for 15 days. No strings attached.