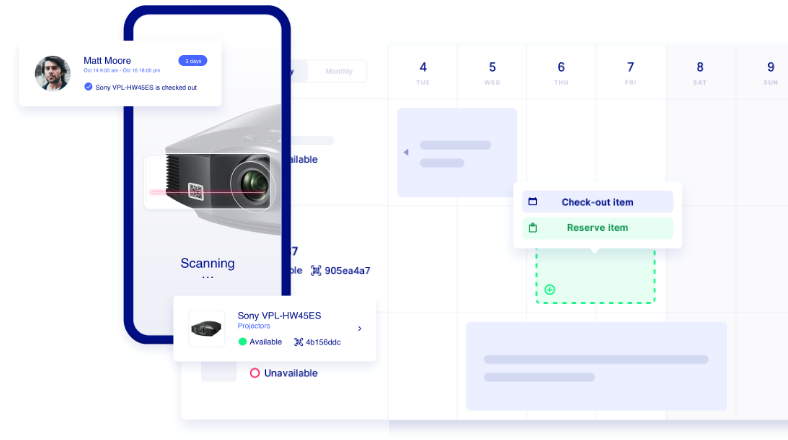 Mobile Equipment Management App
Manage your equipment on the go and use your phone to scan barcode and QR asset labels
Equipment Management on the go
Fast, secure and easy gear management right in your hand, any time, anywhere.
Explore all features
Equipment management software that simplifies scheduling and
supercharges your equipment room.
Built-in scanner
Use your phone to scan assets' QR and barcodes with our mobile app. No need to buy any hardware.
Never lose track of your assets again.
Try CHEQROOM free for 15 days. No strings attached.